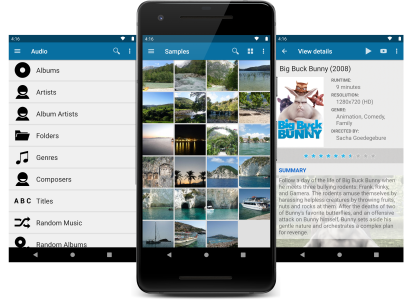 ServiiGo lets you browse and stream all the media stored on your Serviio server to your android device.
Note: ServiiGo requires the paid version of Serviio, Serviio PRO
Unlike DLNA based apps, ServiiGo uses a feature of the paid version of Serviio, Serviio Pro, that works over the internet as well as at home. This means you can now access all your media using 4G/5G mobile networks and WiFi hotspots away from home.
Designed with small phones up to large tablets in mind, and optimised to work with the way that Serviio delivers content, ServiiGo is the way to access your media on the go.